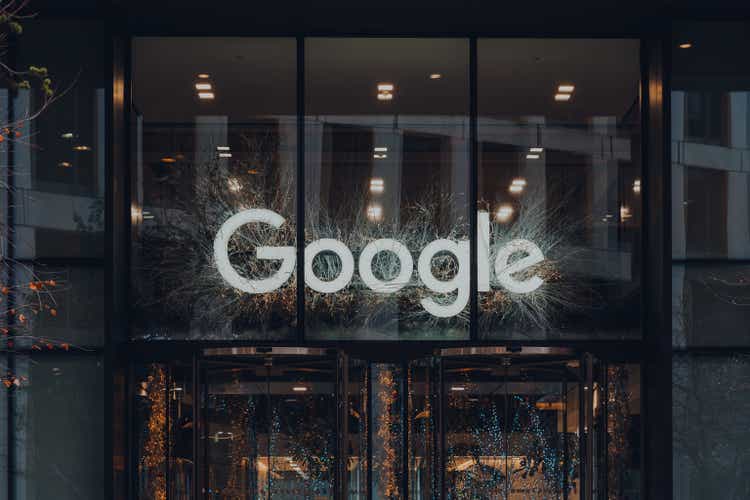 Communication Services (NYSEARCA:XLC) has been one of the best-performing sectors this year, gaining 36.5% in the first half of 2023, ranking just behind the tech sector in terms of performance.
The current Communication Services sector was created in 2018 by broadening and renaming the old Telecom sector. Google parent Alphabet (NASDAQ:GOOG) (NASDAQ:GOOGL), Facebook parent Meta Platforms (NASDAQ:META) and Netflix (NFLX) make up more than 50% of the sector.
Looking at the space through the lens of Seeking Alpha's Quant Rating system, the communication services sector has an average health score of 3.69. The system awards grades based on quantitative measures, like valuation, earnings growth and recent stock performance. The highest possible score for any individual company is a 5.
Turning to individual companies within the market segment, five out of 28 companies are considered a Strong Buy based on their Quant Ratings. Another four are seen by the system as a Buy. Meanwhile, the other 14 companies earn a Neutral rating.
Meta Platforms (META) has the highest score of the group, rating a 4.99 out of 5. High scores for profitability and stock performance boosted the ratings. These were partially dragged down by valuation metrics.
Meta launched its Twitter rival app "Threads" on July 6, which saw 100M registration in the first five days of launch. Meanwhile, the stock has had a great run this year, gaining more than 150% in 2023. META is set to report its Q2 results on Wednesday, July 26, after the market closes.
Alphabet (GOOG) (GOOGL) comes in second among Communication Service stocks, with a Quant Rating score of 4.95 out of 5. Profitability represents the main driver, while the valuation grade of D lags behind other metrics.
Google launched its AI program Bard in February 2023 as an alternative to ChatGPT. The stock has climbed 38% YTD, a bit higher than the sector gain of 36.5%. The company will report its results on July 25 after the market closes.
Comcast (NASDAQ:CMCSA) came in third in the group with a Quant Rating score of 4.72 out of 5. Profitability drove the rating higher, while growth has been the main area of concern. The stock is up 19% in 2023, coming up short of the overall sector gain of 36.5%. The company will report results on July 27, before the market opens.
More on the Communication Services sector: