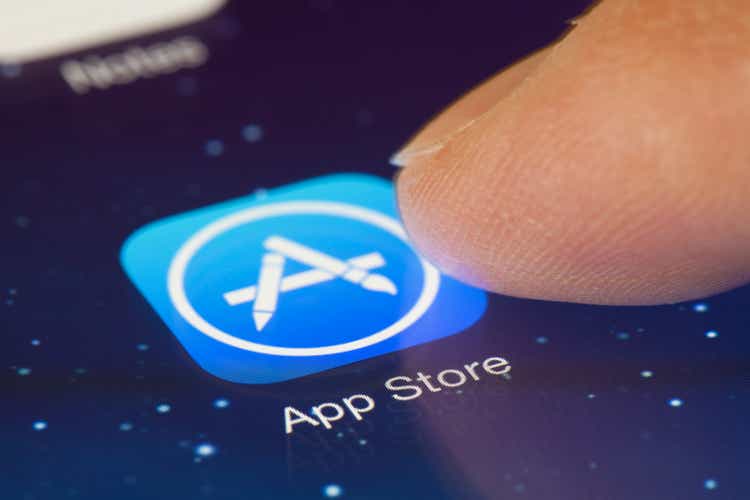 Apple (NASDAQ:AAPL), TikTok parent company Bytedance (BDNCE) and Meta Platforms (NASDAQ:META) have officially filed legal cases contesting the decision by the European Commission and the Digital Markets Act.
In a statement, the European Union Court of Justice said the three tech companies had filed their cases and that more information would become available "in due course."
It is not yet known what is included in Apple's (AAPL) legal case, however, it was recently reported the company would appeal the decision to identify the App Store as a "gatekeeper" and that iMessage shouldn't be subject to closer scrutiny from regulators.
On Wednesday, Meta Platforms (META) said it would appeal the decision by the European Commission to list its Messenger and Marketplace services as "gatekeepers."
Meta (META) is not going to challenge the gatekeeper designation for Facebook, Instagram or WhatsApp.
The DMA prohibits platforms from favoring their services over those of rivals and tech companies will be barred from combining personal data across different services, among other things.
If companies do not comply with the DMA, they could face certain sanctions, including fines of up to 10% of annual revenue.
In September, the European Commission announced its first list of "gatekeepers" identified by the DMA. Twenty-two services were identified that are owned and operated by six tech conglomerates, including Google (GOOG) (GOOGL), Amazon (AMZN), Apple (AAPL), Meta Platforms (META), Microsoft (MSFT) and ByteDance (BDNCE).
At the time, the EC said it had opened an investigation into whether Apple's (AAPL) iMessage and Microsoft's (MSFT) Bing, Edge and advertising should not be qualified as gatekeepers, despite meeting the thresholds, which include 45M or more active local users, more than €7.5B in annual revenue or a market cap that surpasses €75B.
Earlier this month, Apple (AAPL) filed its annual report and amended its risk factors to include new language around third party developers and potential App Store risks, due in part to the DMA.