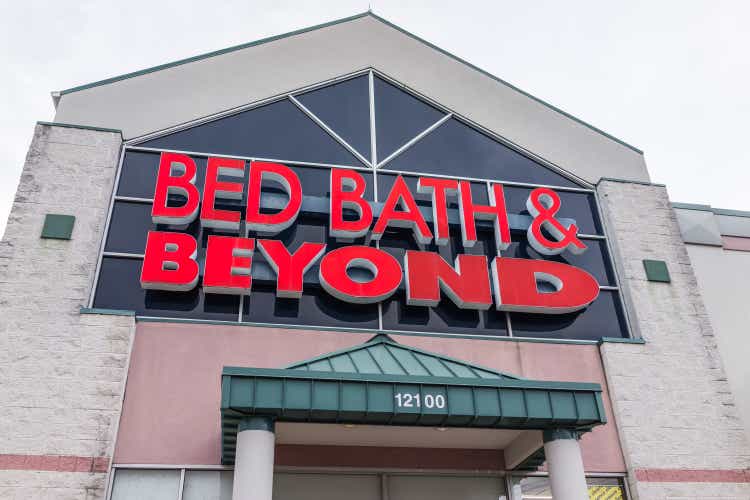 Beyond Inc. (NYSE:BYON), which changed its name from Overstock.com last month after buying the IP of defunct retailer Bed Bath & Beyond, is seeing pressure from a shareholder to insert Camping World CEO Marcus Lemonis into a leadership position.
JAT Capital wants to know why Lemonis isn't being elevated to a leadership position after the company's former CEO Jonathan Johnson stepped down earlier this month, according to a letter the investor, who owns close to 10% stake in Beyond (BYON), wrote to shareholders on Friday
"The company just fired the CEO," JAT Capital CIO John Thaler wrote in the letter, which was viewed by Seeking Alpha. "The company is in desperate need of operational leadership (the Board openly acknowledges that their only priority right now is finding a permanent CEO). There is no question that Marcus is the most qualified and experienced individual on the Board or involved with this company in any capacity."
JAT Capital also questions why CNBC TV personality Lemonis wasn't involved in the company's Q3 earnings call, why some recent investor conferences were cancelled, how is the CEO search is being conducted, and what's going on with Beyond's Medici business as far as monetizing the assets.
Beyond (BYON) didn't immediately respond to the Seeking Alpha email request for comment left after normal business hours on Sunday.
The latest letter from JAT Capital comes after the investor in early November called for the ouster of the former CEO and days later Johnson stepped down.
"We have taken the more active posture with Beyond because, quite frankly, I have never seen such poor behavior by a board in my career," JAT's Thaler wrote in the letter. "The things that I have heard, the things that have been spoken directly to me, and the actions I have witnessed are in a category that I have never seen."
More on Beyond Inc.