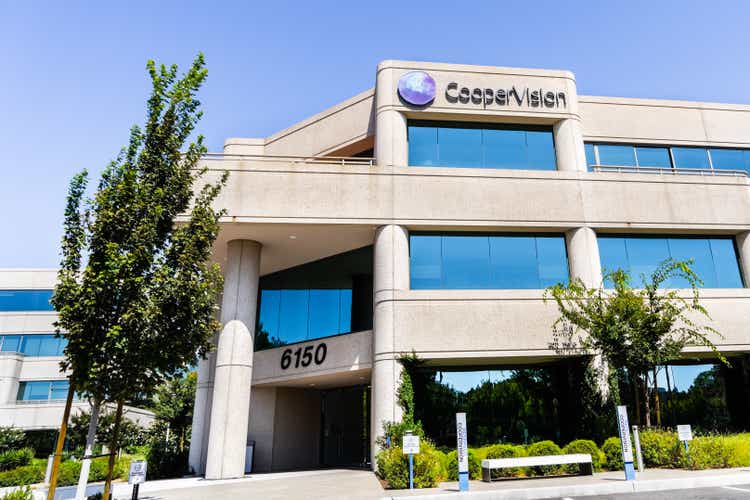 Cooper Companies (NYSE:COO) said that it projects 2023 EPS of $12.72-$12.90. Consensus is $12.81.
The vision and surgical company sees 2023 revenue of $3.578-3.595, above the consensus of $3.56B.
In Q3, Cooper Cos. (COO) saw its net income decline ~13% to $85.3M compared

to the prior-year period ($1.71 per share diluted vs. $1.98).

Though revenue rose in the quarter compared to Q3 2022, increases in SG&A and R&D expenses blunted the impacted.
Cooper (COO) beat on both lines in Q3.
The company ended the quarter (July 31) with cash and cash equivalents of $117.3M, a $20.9M decline from Oct. 31, 2022.