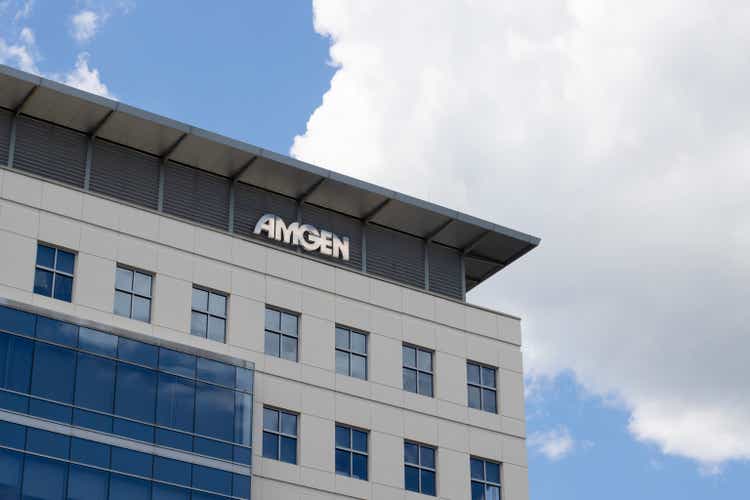 A federal court status hearing on the Federal Trade Commission challenge to Amgen's (NASDAQ:AMGN) planned $28 billion purchase of Horizon Therapeutics (NASDAQ:HZNP) was rescheduled until next week.
The telephonic status hearing before Federal Judge John Kness has been rescheduled to 10:30 a.m. on Sept. 5 from Thursday, according to a listing on the court docket.
The rescheduling comes as the FTC on Friday paused its internal case to attempt to block the Horizon (HZNP) deal as it tries to work on a settlement. The case is paused until Sept. 18 at the FTC.
The rescheduled status conference comes as the FTC is set to battle with Amgen (AMGN) in a Chicago federal courtroom on Sept. 11 as the regulator attempts to challenge the Horizon (HZNP) deal.
On Monday, CNBC reported that Amgen could come to a settlement with the FTC in the next couple weeks. The FTC staff and Amgen (AMGN) have "essentially" agreed to a settlement, where Amgen has agreed to never bundle Horizon's Tepezza or Krystexxa drugs.