Nov. 19, 2023 8:00 AM ETUrban Outfitters, Inc. (URBN), JWN, ANF, AEO, NVDA, ZM, HPQ, BIDUNJR, TCOM, TCX, DY, BBY, ADI, LOW, KSS, JACK, A, DLTR, ADSK, MDT, DKS, DE, CAL, GES, J, HIBB, ALLT, BLRX, MARK, ENTA, EH, BURL, KEYS, BZUN, GDS, FINV, LX, ZEPP, TRMR, XIACF, BMTX, NIU, GOTU, BRBR, KC, POL, LEGN, YALA, DLO, EMBCBy: Niloofer Shaikh, SA News Editor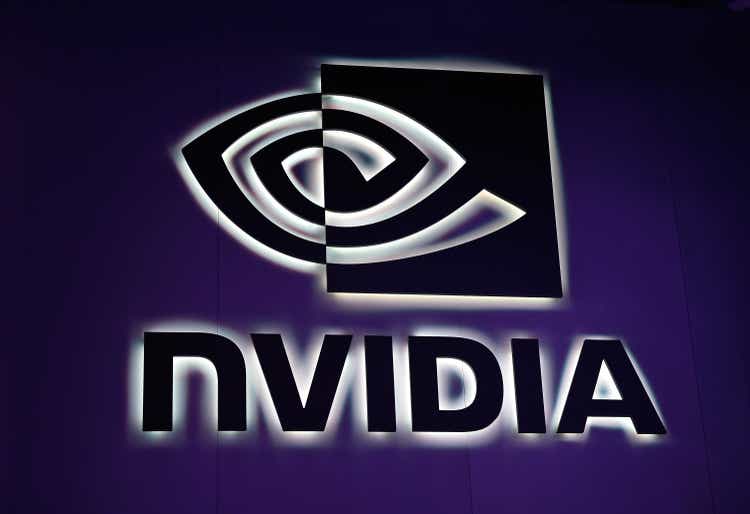 Even with the holiday-shortened Thanksgiving week, several prominent companies are set to unveil their quarterly results next week. The docket includes tech giant Nvidia (NASDAQ:NVDA), as well as Zoom Video (NASDAQ:ZM), HP Inc. (NYSE:HPQ) and Baidu (NASDAQ:BIDU).
Meanwhile, appropriate for the Black Friday week, attention will turn to apparel retailers such as Urban Outfitters (NASDAQ:URBN), Nordstrom (NYSE:JWN), Abercrombie & Fitch (NYSE:ANF) and American Eagle Outfitters (NYSE:AEO), with each set to announce quarterly results. The retail sector is poised for a flurry of other reports as well, including those from Burlington Stores (BURL), Dollar Tree (DLTR), Best Buy (BBY), Lowe's (LOW), Kohl's (KSS) and Dick's Sporting Goods (DKS).
Below is a curated list of earnings due in the weeks of November 20 to November 24:
Monday, November 20
Zoom Video Communications (ZM)
Zoom Video Communications (ZM) is due to post its Q3 earnings results after the bell on Monday. The video conference platform, which saw its shares stumble about 24% over the past year, attracts a consensus Hold rating from sell-side analysts. Meanwhile, Seeking Alpha's Quant Rating system switched to a Buy rating from Strong Buy just a week before the earnings announcement.
On Friday, Citi upgraded Zoom Video Communications (ZM) to Neutral, citing a "balanced" risk/reward at current levels. Analyst Tyler Radke raised his rating but maintained a price target of $66, stating that the stock's earnings multiple is near a trough.
Meanwhile, Seeking Alpha author Gytis Zizys writes: "A lot has happened since the last coverage in terms of new products and the economic outlook. The company's AI pushes and other initiatives like CCaaS and Zoom Docs show promise for future growth."
Consensus EPS Estimates: $1.07
Consensus Revenue Estimates: $1.12B
Earnings Insight: Zoom has exceeded EPS expectations in 8 consecutive quarters, missing revenue estimates just twice in that span.
Also reporting: Agilent (A), BellRing Brands (BRBR), Keysight (KEYS), Legend Biotech (LEGN), Keysight Technologies, Inc. (KEYS), Trip.com Group Limited (TCOM), Niu Technologies (NIU), Xiaomi Corporation (OTCPK:XIACF), BioLineRx Ltd. (BLRX), Remark Holdings, Inc. (MARK), FinVolution Group (FINV), Zepp Health Corporation (ZEPP), Polished.com (POL), Yalla Group Limited (YALA), Enanta Pharmaceuticals, Inc. (ENTA), Tucows (TCX), BM Technologies (BMTX)
Tuesday, November 21
Nvidia (NVDA)
Semiconductor stalwart Nvidia (NVDA) is set to announce its Q3 results after the bell. Analysts expect strong revenue and EPS growth, driven by continued demand for its GPUs for gaming, data centers and professional visualization. The Santa Clara-based chip company has demonstrated outstanding performance, with its stock more than doubling over the course of this year.

The rapid advance in the stock price has sparked some skepticism. "Nvidia Corporation stock is about 36% overvalued," writes SA contributor Dair Sansyzbayev, who has a bearish stance on the stock.
Meanwhile, another SA author, Muhammad Umair, is very bullish on the stock ahead of its earnings: "The stock price is exhibiting robust growth ahead of the earnings, having developed a bullish technical pattern, and is poised to surge during the earnings announcement."
Consensus EPS Estimates: $3.39
Consensus Revenue Estimates: $16.09B
Earnings Insight: Nvidia has beaten revenue estimates in 8 straight quarters, missing EPS expectations only twice in that timeframe.
Also reporting: Abercrombie & Fitch (ANF), Analog Devices (ADI), Baidu (BIDU), Best Buy (BBY), Burlington Stores (BURL), Caleres (CAL), Dick's Sporting Goods (DKS), Dycom (DY), Embecta Corp. (EMBC), Hibbett (HIBB), Jacobs Engineering (J), Kingsoft Cloud (KC), Kohl's (KSS), Lowe's (LOW), Medtronic (MDT), NJ Resources (NJR), Autodesk (ADSK), dLocal Limited (DLO), Guess? (GES), HP (HPQ), Jack In The Box (JACK), Nordstrom (JWN), Urban Outfitters (URBN) and more.
Wednesday, November 22
Deere & Company (DE)
Deere & Company (DE) is slated to report its Q4 earnings before the bell on Wednesday. The Illinois-based industrial giant's stock, which has more than doubled since the pandemic, is under scrutiny after a modest 11% dip this year. It has received a Buy rating from Wall Street Analysts and a Strong Buy recommendation from Seeking Alpha's Quant Rating system.
"Investors are concerned about Deere's cyclicality and downturn history, but the stock has consistently recovered. The upcoming earnings report may reveal declining order books and softening demand, despite strong demand in North America," writes SA author Luca Socci.
Consensus EPS Estimates: $7.48
Consensus Revenue Estimates: $13.36B
Earnings Insight: Deere has beaten revenue and EPS estimates in 6 of the past 8 quarters.
Also reporting: Baozun Inc. (BZUN), EHang Holdings Limited (EH), DLocal Limited (DLO), Gaotu Techedu (GOTU), GDS Holdings Limited (GDS), LexinFintech Holdings (LX), Allot Ltd. (ALLT), Tremor International Ltd (TRMR), and more.
Thursday, November 23
Thanksgiving Day
Friday, November 24
Black Friday. Stock trading will close at 1 p.m. ET.