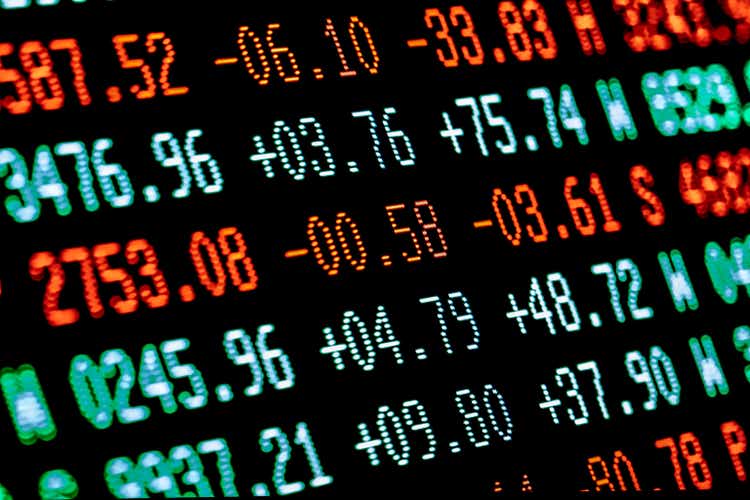 Two Chinese fintech and a U.S. fintech dominated the biggest financial gainers this week as the financial sector essentially treaded water and the broader S&P 500 edged up 1%. The biggest decliners were all companies that reported earnings during the week.
Hong Kong-based Futu Holdings (NASDAQ:FUTU) jumped 26% in the week ended July 28, making it the stock that logged the biggest increase among financial stocks with market cap over $2B. Chinese tech stocks rallied on Friday as Beijing signaled some willingness to enact policies to support tech growth.
Upstart Holdings (NASDAQ:UPST), the U.S. company that offers a lending platform to banks, surged 20%, as BTIG raised its Q2 revenue estimate based on web traffic analysis.
Shanghai-based Lufax (NYSE:LU) climbed 20%;
California-based CVB Financial (NASDAQ:CVBF) stock gained 16% after it posted its first quarterly earnings beat since Q3 2022; and
New York Community Bancorp (NYSE:NYCB) increased 13% after a strong Q2 earnings beat led J.P. Morgan to upgrade the stock to Overweight.
Affiliated Managers Group (NYSE:AMG) sank the most this week, falling 15%, with Q2 revenue trailing the average analyst estimate;
Willis Towers Watson (NASDAQ:WTW) slid 10% after its Q2 adjusted EPS missed the consensus estimate and cut its adjusted EPS and operating margin guidance for the year;
Federated Hermes (NYSE:FHI) dropped 7.6% as its Q2 EPS failed to meet the consensus estimate and its total long-term assets declined slightly during the quarter;
S&P Global (NYSE:SPGI) lost 7.4% after its Q2 adjusted EPS fell short of the average analyst estimate and it reaffirmed full-year guidance; and
Cullen/Frost Bankers (CFR) fell 7.1% even though its Q2 GAAP EPS and revenue beat consensus estimates. Management said in the earnings call that they're not projecting much growth in deposits for the second half of the year, "so that obviously will have some impact on net interest income."
More on Financial Earnings: