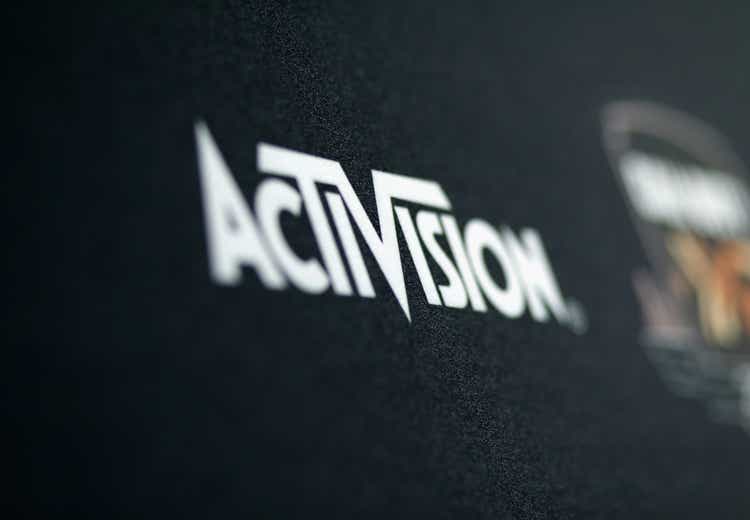 Update 8:30pm: Adds Microsoft comment.
A U.S. appeals court denied the Federal Trade Commission's request to temporarily halt Microsoft's (NASDAQ:MSFT) planned $69 billion acquisition of Activision (NASDAQ:ATVI). Activision rose 3.5% in after hours trading.
The 9th Circuit Court of Appeals denied the request from the antitrust regulator, according to a court filing from a three-judge panel in San Francisco on Friday.
The FTC needed the appeals court to grant a stay before a midnight deadline on Friday, when Microsoft is legally allowed to complete its purchase of Activision (ATVI) as the temporary restraining order is set to expire. The $95 per share for Activision (ATVI) has a termination date of Tuesday, when the parties can decide to walk away, extend, or renegotiate the $95 a share purchase of videogame giant.
"We appreciate the Ninth Circuit's swift response denying the FTC's motion to further delay the deal," Brad Smith, Vice Chair and President, Microsoft, said in a statement emailed to Seeking Alpha. "This brings us another step closer to the finish line in this marathon of global regulatory reviews."
On Thursday a federal judge also rejected the FTC's request to temporarily block the videogame megadeal. U.S. District Judge Jacqueline Scott Corley rejected the FTC's request to have the deal delayed as the FTC appealed her original decision denying a preliminary injunction on Tuesday.
While the U.S. has now approved the deal, Microsoft (MSFT) is still awaiting UK approval for the deal, where the country's antitrust regulator sued to block the $69 billion acquisition in April.
On Friday a UK appeals court set Monday for a hearing to consider requests by the UK's antitrust regulator and Microsoft (MSFT) to adjourn the proceeding as the parties discuss the Activision (NASDAQ:ATVI) deal. The Competition Appeal Tribunal set Monday as the date for the case management conference, according to a listing on the tribunal's website on Friday.
The update comes after the UK regulator said on Wednesday that it "stands ready" to consider any proposals from Microsoft (MSFT) to restructure its deal in a way that assuages its concerns.
Late Thursday Bloomberg reported that Microsoft (MSFT) and Activision (ATVI) are evaluating selling some of their cloud-gaming rights in the UK in order to appease the UK regulator. A potential resolution may involve selling off the cloud-based market rights for videogames in the UK to a telecom, gaming, or internet-based computing firm.
More on Activision/Microsoft