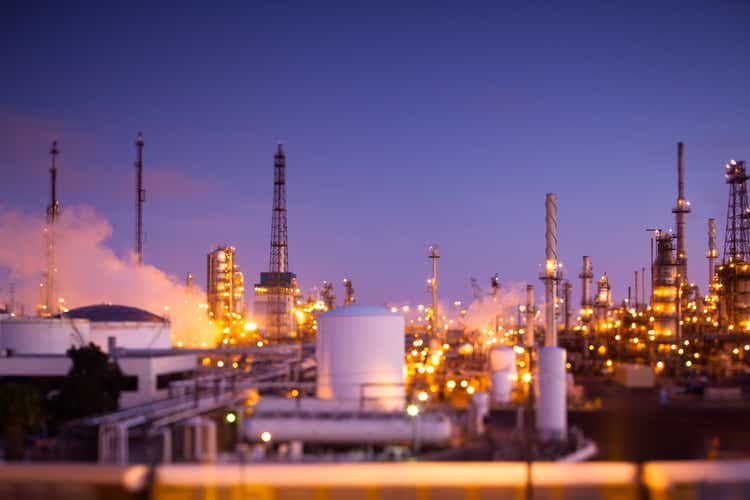 Gibson Energy (OTCPK:GBNXF) said Wednesday it agreed to acquire all membership interests in the South Texas Gateway oil terminal from Buckeye Partners and co-owners Marathon Petroleum (NYSE:MPC) and Phillips 66 (NYSE:PSX) for $1.1B in cash.
With two deepwater docks that enable the simultaneous loading of two Very Large Crude Carriers and a permitted throughput capacity of 1M bbl/day, South Texas Gateway is the second largest U.S. crude oil export terminal by capacity and has accounted for ~12% of the country's total crude oil exports so far in 2023.
The terminal, located in Ingleside at the mouth of the Corpus Christi ship channel on the Texas Gulf Coast, achieved record volumes of more than 670K bbl/day of oil in March 2023.
Gibson (OTCPK:GBNXF) said the deal strengthens cash flow with more than 95% of revenue under take-or-pay contracts with investment grade or high-quality counterparties who are existing customers of the company, and delivers immediate mid-teens DCF/share accretion.
The terminal, which began oil export operations in summer 2020, is 50% owned and operated by privately-held Buckeye Partners, while Marathon Petroleum (MPC) and Phillips 66 (PSX) each hold 25% stakes.
More on Gibson Energy: