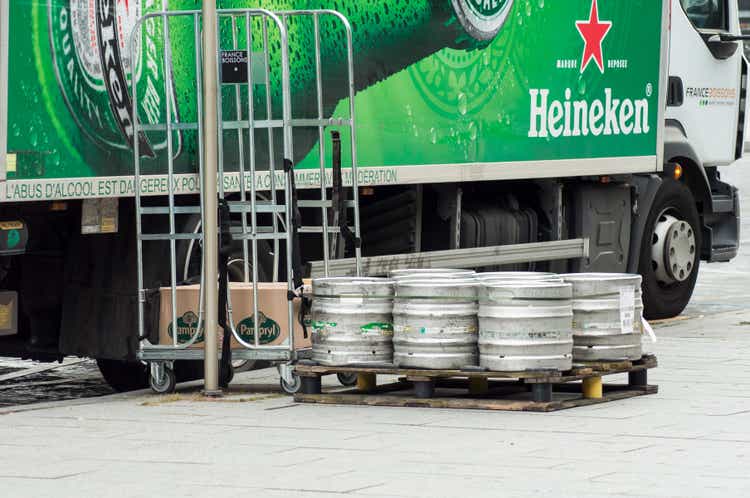 Heineken N.V. (OTCQX:HEINY) actually may be worth as much as it thinks it's worth.
RBC Capital Markets downgraded the stock on Wednesday only to reverse course hours later, returning it to a Sector Perform and saying comparisons to peers were wrong.
RBC Capital Markets James Edwards Jones and Emma Letheren initially said HEINY overestimated its pricing power for several years and "under-appreciated the need to nurture those brands' equity with sustained revenue investment."
The analysts claimed that the Dutch beermaker derives a greater share of sales from its premium portfolio than either Anheuser-Busch InBev (BUD) and Carlsberg (OTCPK:CABGY) but its marketing and selling costs as a proportion of sales are meaningfully lower.
But, according to Bloomberg, the analysts later learned that HEINY calculates marketing and selling expenses differently from peers.
HEINY doesn't include personnel and depreciation costs in its calculations, making the comparison among rivals "invalid."
"Honesty is non-negotiable in my job," Jones told Bloomberg. "Once I realized the downgrade was based on an incorrect premise, there was no choice."
Shares were little changed on Wednesday.