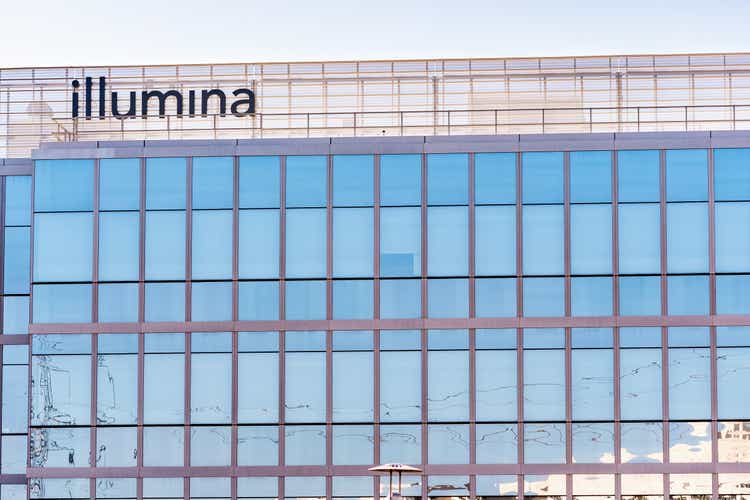 Illumina (NASDAQ:ILMN) faces a record fine from the European Union as early as next week after completing its purchase of cancer-screening company Grail without the antitrust regulator's approval.
The fine may be as much as $453 million, or 10% of the company's revenue, according to a Financial Times report on Tuesday, which cited people familiar with the matter.
"We disagree that the commission has jurisdiction to review the Grail transaction as well as with the premise of the commission imposing a fine," Illumina told the FT in a statement. "We have appealed the EU's jurisdiction and will appeal any decision imposing a fine."
Reuters first reported about the potential EU fine in January.
Last month, Francis deSouza , the former CEO of Illumina, resigned from his position. Activist Carl Icahn had been calling for the CEO's removal, citing the company's decision to acquire cancer test developer Grail despite regulatory pushback.
More on Illumina