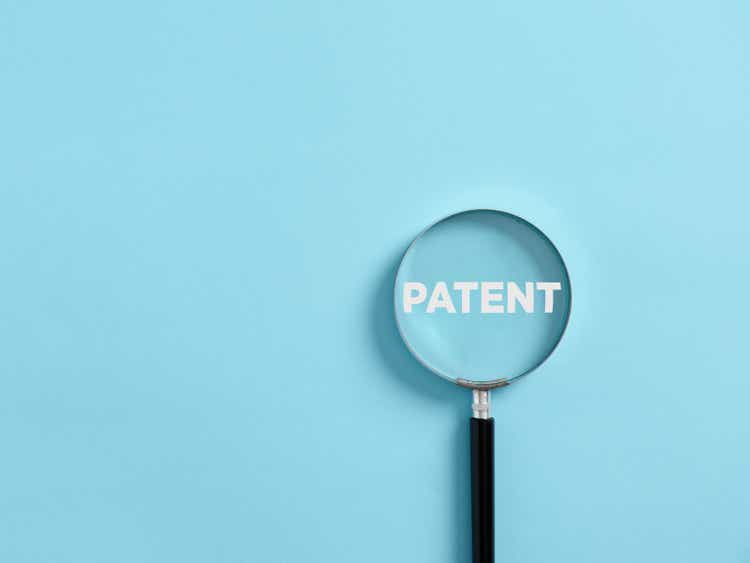 Netlist (OTCQB:NLST) lost a request it made in a patent validity probe with the U.S. Patent and Trademark Office that had argued Google (GOOGL) was an interested party in a patent dispute with Samsung Electronics (OTCPK:SSNLF).
Google is not a "real-party-in interest" in the matter, according to a filing from the USPTO on Friday.
PTO Director Kathi Vidal was assessing whether Samsung-supplier Google (GOOGL) was a real interested party in a dispute over claim 16 in the '912 patent. If it was determined that Google was a real interest party, then Samsung would have been time-barred from the proceeding, meaning that it filed its IPR too late.
"We're pleased that Director Vidal elevated this request to her review and hope that that the Board will take a closer look at all the facts underpinning Samsung and Google's relationship," Netlist CEO C.K. Hong said during the memory company's 4Q earnings call in February.
Netlist (OTCQB:NLST) didn't immediately respond to Seeking Alpha's email request for comment after normal business hours.
The request from Netlist (OTCQB:NLST) to look at the relationship between Google (GOOGL) and Samsung (OTCPK:SSNLF) came after the USPTO in late October said it would review claim 16 in the '912 patent dispute. Samsung "has shown a reasonable likelihood" that the claim will be found invalid, the board said at the time.
The patent infringement claim is related to printed circuit boards, memory modules, and double-date-rated, or DDR, memory.
More on Netlist