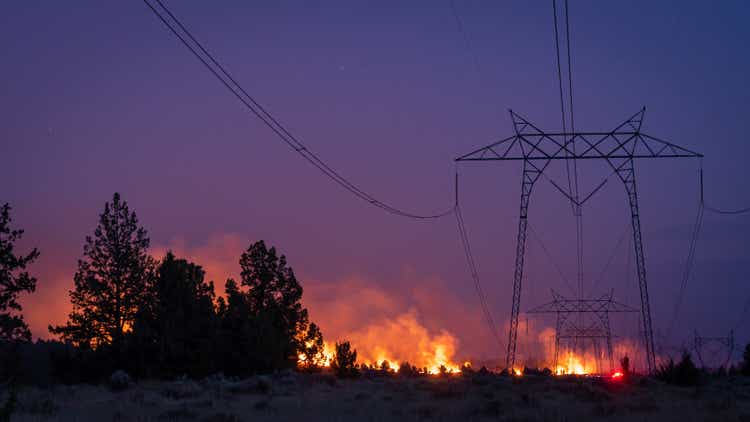 Maui County filed a lawsuit Thursday against Hawaiian Electric (NYSE:HE), alleging the utility's power lines caused the recent wildfires on the island, including the fire that destroyed the town of Lahaina.
The lawsuit seeks unspecified civil damages, alleging Hawaiian Electric (HE) failed to maintain the electrical system and power grid during a windstorm that helped cause three different fires that erupted on August 8.
The lawsuit claims the utility acted negligently by not preemptively cutting power despite a warning from the National Weather Service of high winds and temperatures wit low humidity, and says the failure to maintain its system led to energized, downed power lines causing the fires.
The company also was hit with a securities fraud lawsuit that focuses on the impact to shareholders, claiming compromised safety protocols put the island at a heightened risk, which contributed to the "precipitous decline in the market value of the company's securities."
Hawaiian Electric (HE) also suspended its quarterly dividend; shares -11.4% post-market after ending the regular session at $11.86, the lowest close since 1985.