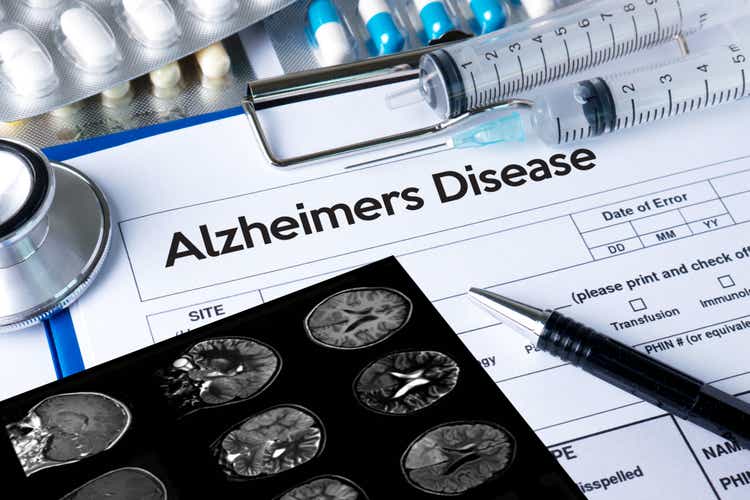 Quanterix (NASDAQ:QTRX) said that it has launched a biomarker blood test called LucentAD to help diagnose patients experiencing symptoms consistent with early Alzheimer's disease, or AD.
The diagnostics company said the test allows healthcare professionals to quickly assess the patient for the likelihood of amyloid pathologies associated with AD. The test will be processed by the company's CLIA labs through its new Lucent Diagnostics portal for healthcare professionals.
Earlier Thursday, the US Food and Drug Administration granted full approval to Biogen (BIIB) and Esai's (OTCPK:ESALF) (OTCPK:ESAIY) Leqembi, also known as lecanemab, for the treatment of mild-to-moderate AD.
More on Alzheimer's treatments: