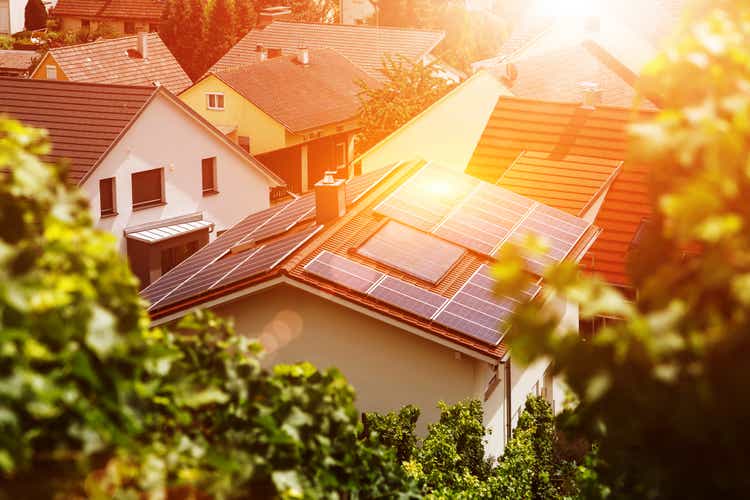 SolarEdge Technologies (NASDAQ:SEDG) said Thursday it does not plan to cut prices for its solar inverters until year-end despite weaker near-term demand from Europe.
"We see us growing 30%-40% in Europe, depending on countries, and not by 50%-60%, but it's still a great underlying demand," CFO Ronen Faier told Reuters.
SolarEdge (SEDG) remains "cautiously optimistic" going into Q4 but expects strong demand heading into 2024, Faier said, adding interest rates in Europe remain relatively lower than in the U.S. which, coupled with higher electricity prices, make it more attractive for solar adoption.
SolarEdge (SEDG) finished Thursday's trading -6% and have plunged nearly 40% in the past month.
"Over the past 90 days, since mid-May, module prices have fallen by ~25% – the steepest decline, in such a short period of time, in more than a decade," Raymond James analyst Pavel Molchanov said.
Earlier this month, SolarEdge (SEDG) issued downside guidance for Q3 revenues of $880M-$920M, after Q2 sales rose to a quarterly record $991.3M.