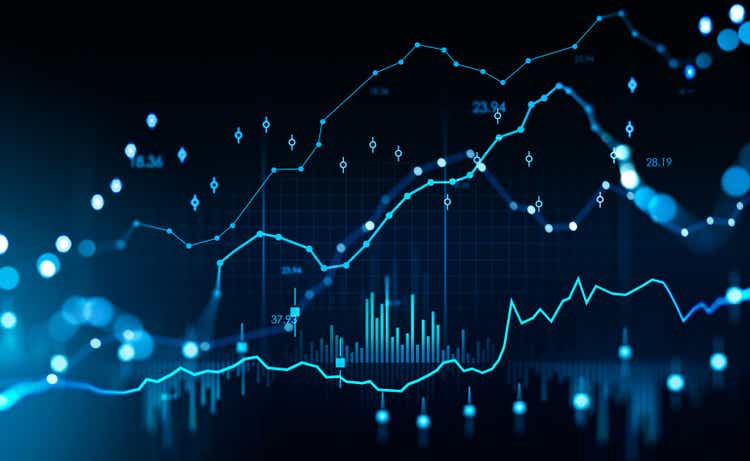 The financial stocks that fell the most this past week featured two U.S. fintechs and two Chinese fintechs, while the biggest gainers included three insurers.
Overall, financial stocks ended the week ended August 11 virtually flat, with the Financial Select SPDR ETF (NYSEARCA:XLF) up 0.03%, outpacing the S&P 500's 0.3% decline.
Upstart (NASDAQ:UPST), which offers a loan platform for banks, sank 44.8% last week, making it the stock that posted the biggest drop among financials with market cap over $2B, after providing softer-than-expected Q3 revenue guidance and Q2 revenue that missed the consensus;
Hong-Kong-based online brokerage Futu Holdings (NASDAQ:FUTU) retreated 14.1%;
Lufax Holding (NYSE:LU), a Shanghai-based fintech company, dipped 11.1%;
Bitcoin (BTC-USD) miner Riot Platforms (NASDAQ:RIOT) descended 11% even though its Q2 loss came in better than feared than to higher bitcoin production during the quarter; and
SoFi Technologies (NASDAQ:SOFI), known for refinancing student debt, rounded out the five biggest losers with a 9% decline.
Leading the pack in the week's financial winners, life insurer Jackson Financial (NYSE:JXN) climbed 9.1% despite positing Q2 earnings and revenue that fell short of Wall Street expectations;
Property & casualty insurer Hagerty (NYSE:HGTY) advanced 8.8% on stronger-than-expected Q2 top and bottom lines;
F&G Annuities & Life (NYSE:FG) logged an 8.4% jump as Q2 results impressed;
Brookfield Asset Management (NYSE:BAM) gained 6.8% as the alternatives investment firm plans to ramp up its fundraising efforts in the back of the year; and
Swiss lender UBS Group (NYSE:UBS) perked up 6.8% after voluntarily ending the $10.3B loss protection guarantee extended by the Swiss government in the Credit Suisse (CS) deal.
More on Financial Stocks: